The Perfect Plant Shelf in 6 Simple Steps
.

.
This post contains affiliate links. If you were to make a purchase through one, I may receive a small commission at no additional cost to you. Learn more.

A sunny windowsill is prime real estate for your indoor plants. And when the time comes that you run out of window space, a plant shelf is a great way to showcase all of your indoor plant babies.

Perfectly styled plant shelves obviously need to be shared online with other plant lovers. A plant shelfie is a photograph of a well-curated shelf with multiple houseplants as its focal point. Commonly found on Instagram with the hashtag #plantshelfie.

These Instagram plant shelves look so effortlessly put together, but in reality, they aren't always easy to curate. H o w do you style an indoor plant shelf?

Read on to learn how to decorate a plant shelf indoors in 6 simple steps. With tips and ideas on pots, placement and how to choose your plants.

1. Choose the Perfect Shelf
The shelf is the base of the overall look of your plant shelfie. A natural wood shelf gives a totally different vibe than a smooth metal shelf. Both work very well in their own way with real greenery.

Look around your home. Decide what will be the perfect shelf for your space.
If you have enough floor space, you can style a shelf, or a few shelves, in a bookcase, or opt for a rolling cart or a plant ladder. In smaller areas you can save space by choosing a floating shelf or tiered shelves on the wall.
TIP! Make sure the location of your shelf has sufficient light for your plants to thrive. No dark corners for sun-loving plants.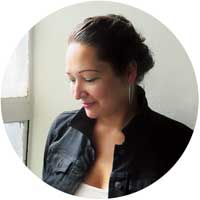 2. Select a Variety of Plants
The perfect plant shelf has a variety of different plants.
Pick houseplants with attractive leaf shapes, patterns, and textures to add visual interest. Mix around leafy plants with statement plants, and plants that grow upward with plants trailing down your shelf.

Grouping plants raises the humidity around them. Which is a bonus for many houseplants originating from humid tropical r ainforests.
Don't forget the importance of the planter pots. I am a big fan of terracotta pots and vintage planters. But use what you have, or enjoy a pretty planter shopping spree.

Mind the colors of your pots, keep it simple. You don't want a chaotic color scheme to detract from the beauty of the plants.
3. Shop Your Home
While a shelf filled with plants and plants only can look absolutely wonderful, and I absolutely applaud it, adding a few accessories will personalize the appearance of your shelf.
You don't have to spend a dime on this if you shop your own home.
At this stage, just gather all the items you love and think would fit in. Don't worry about collecting too many things for the shelf. Arranging and editing items out comes next.
What to put on a plant shelf besides plants? Plant related items like a brass watering can or a pretty vase are great. And think about maybe adding a few books, souvenirs, pretty shells, or picture frames. You might have a letterboard. Put a plant quote on it. It's going to be perfect!
Space Saver! Create an indoor vertical garden on a wall shelf. All your plants will be off the floor and you free up space!
4. Make it Balanced
Here comes the fun part. Adding in the accessories, moving them around, swapping them out to find the best arrangement.
Group items and layer plants behind other plants to create depth. Vary the size and scale of the items. Play around with the placements.
This process will take a bit of trial and error. Sometimes all it takes is moving one item a few inches left or right to make the overall look feel more balanced.
TIP! Don't add in too much e xtra stuff. The accessories shouldn't overwhelm the plants. You want the plants to be the focal point of the shelf.
5. Less is More
Now that everything is on the shelf, take a step back and look at it with a critical eye. Does it look too cluttered in any spot? Be tough and thoughtful. You might need to make some hard choices like taking out one of your favorite pieces.
Not every available spot on the shelf needs to be filled with something. Leave some open space and give your plants some room to breath.
6. Take a Plant Shelfie
Once you are happy with how your plant shelf looks, it's time for the final step. Snap a plant shelfie and post it on your social media.
Tag me @modandmint so I can see and share!
Want a perfect plant shelf? 6 Simple steps to the perfect plant shelfies. Which indoor plants to use, what to put on your shelf and ideas on how to style it.
.

.