Shabby Chic Decor Photos & Romantic Decor
.

.
When I consider the loveliest shabby chic decor inspiration, my thoughts immediately turn to Rachel Ashwell whose signature white slipcovered sofas, vintage style floral fabrics, and mostly pastel painted furniture mix with vintage treasures from the flea market and fresh flowers from the garden.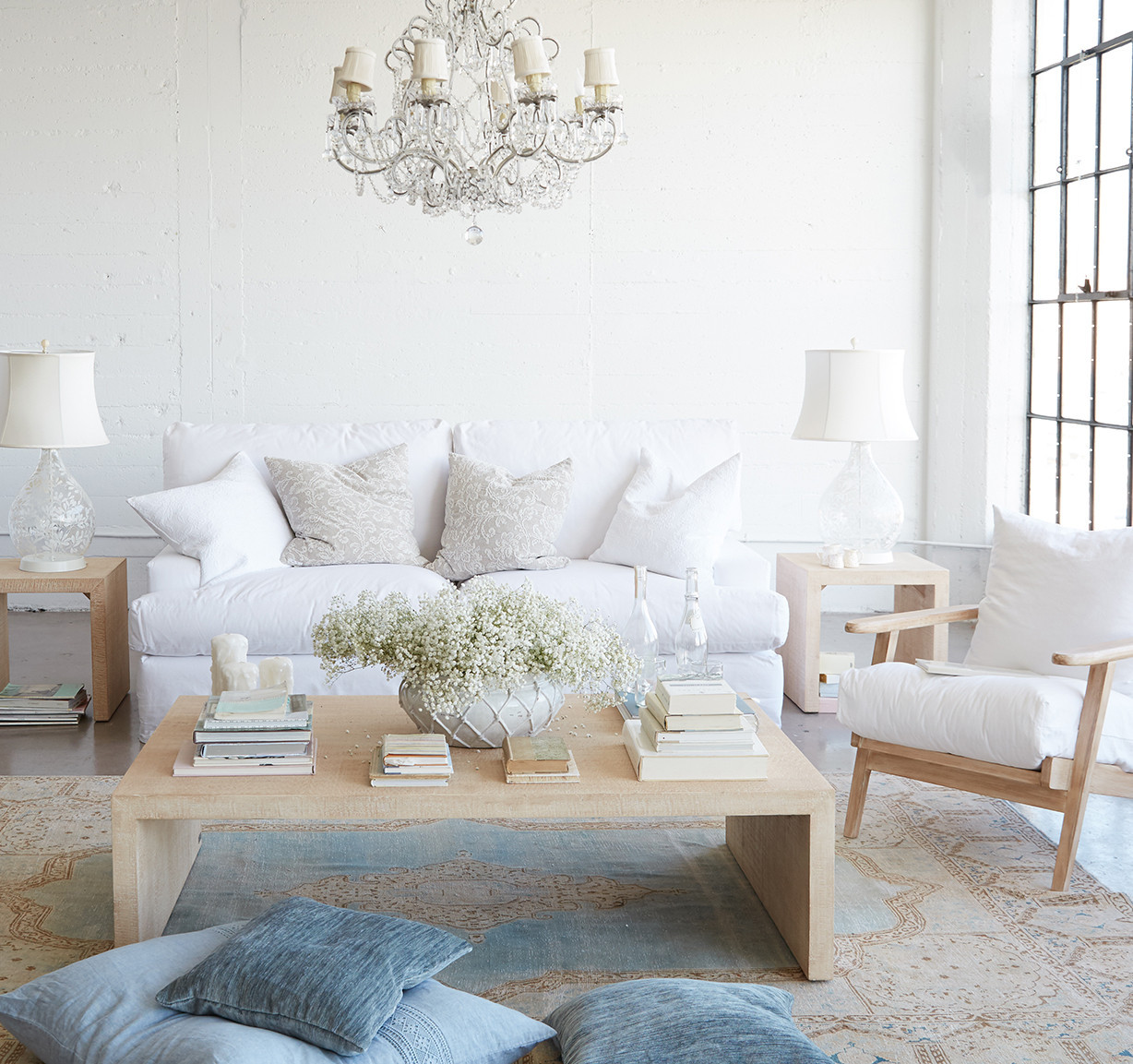 Rachel has always favored the use of white in decor, and if you have ever wondered which white paint she most often turns to, then you'll be happy to learn:

"There are so many great paints, but lately I have kept it simple. Glidden Paint, Bright White. This is the base white that tints are added to if other tones are desired, but I like the purity of the base. On walls I use eggshell for a slight sheen and then gloss on all trim." ~Rachel Ashwell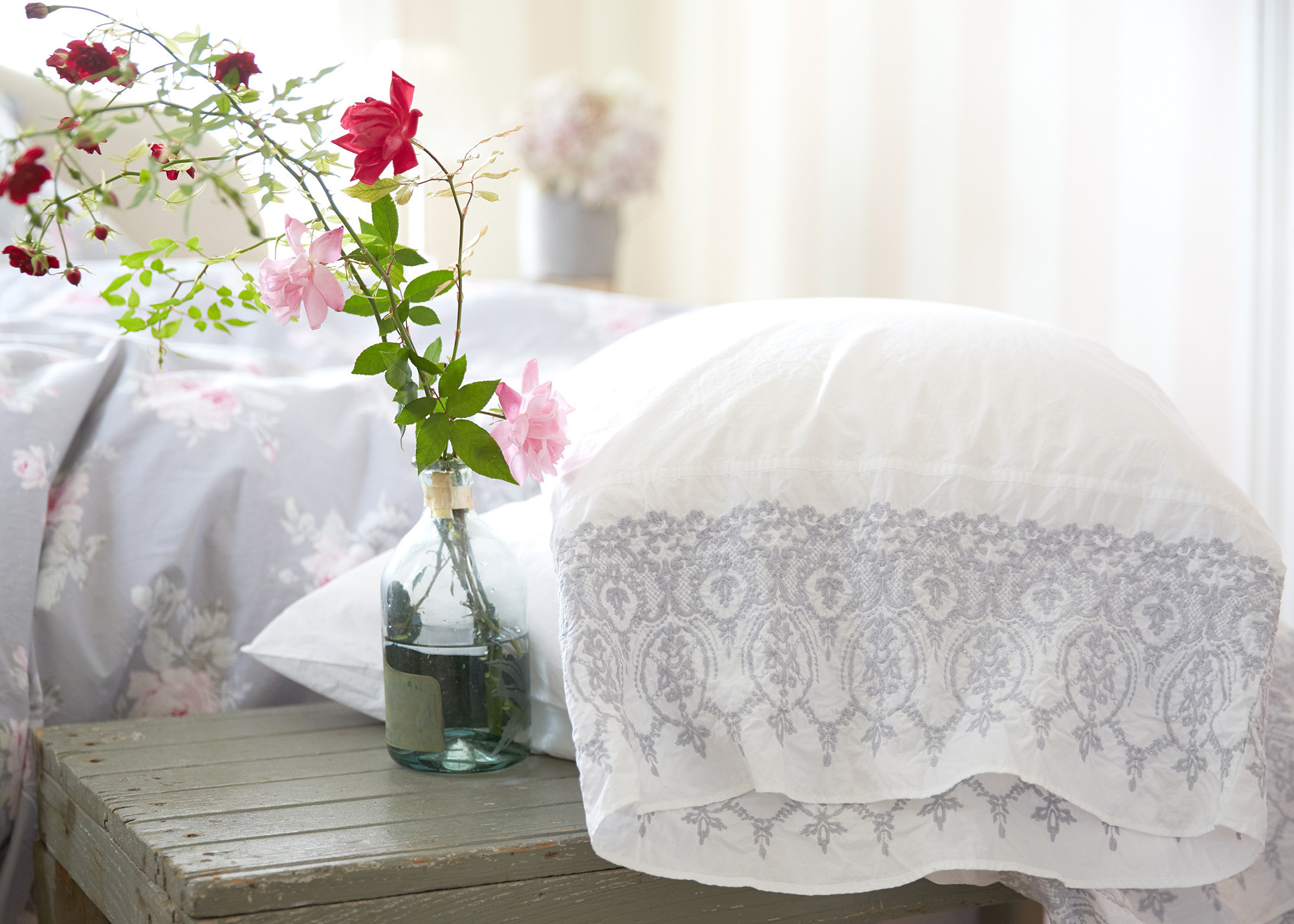 For even more discussion about choosing the best white paint for your walls, do visit this story. (Affiliate links follow and won't cost you extra, yet I'll earn a small commission if you use them for purchases.)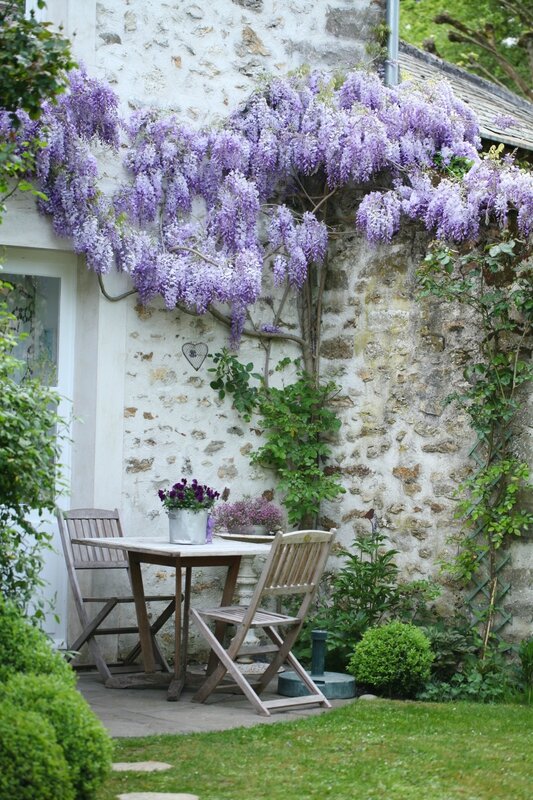 Rachel's latest book A Floral Affair (with photography by Amy Neunsinger) celebrates her passion for flowers, and just look at this beautifully imperfect cake (by Claire Ptak of Violet Cakes in East London) which appears in the book and which she recently shared on her blog:

The new book:
My Floral Affair by Rachel Ashwell: FIND HERE Shabby Chic Decor & Inspiration
Let's explore photos of shabby chic decor inspiration first from Rachel Ashwell and then from a few other lovely sources. Meet me at the finish line with any favorites or thoughts about what makes this style of decor so pleasing.
Shabby Chic Decor Photos & Romantic Decor:
Rachel Ashwell
Shabby Chic Bedroom Decor & Romantic Decor Inspiration (via Rachel Ashwell)
Rosabelle Bedding Collection (Shabby Chic): FIND HERE Shabby Chic Decor & Inspiration
Rachel Ashwell's Shabby Chic store online has more than simply furniture, and I discovered these beautifully handmade in France, silk floral crowns by Tania Bourea to be highly inspiring:

Silk Floral Crown (Handmade by Tania Bourea): FIND HERE Shabby Chic & Romantic Decor Inspiration
Of course, I had to know more about the artist behind the artful pieces, and Tania Bourea has a blog called Grange de Charme (Charming Barn) with lovely photos of her property: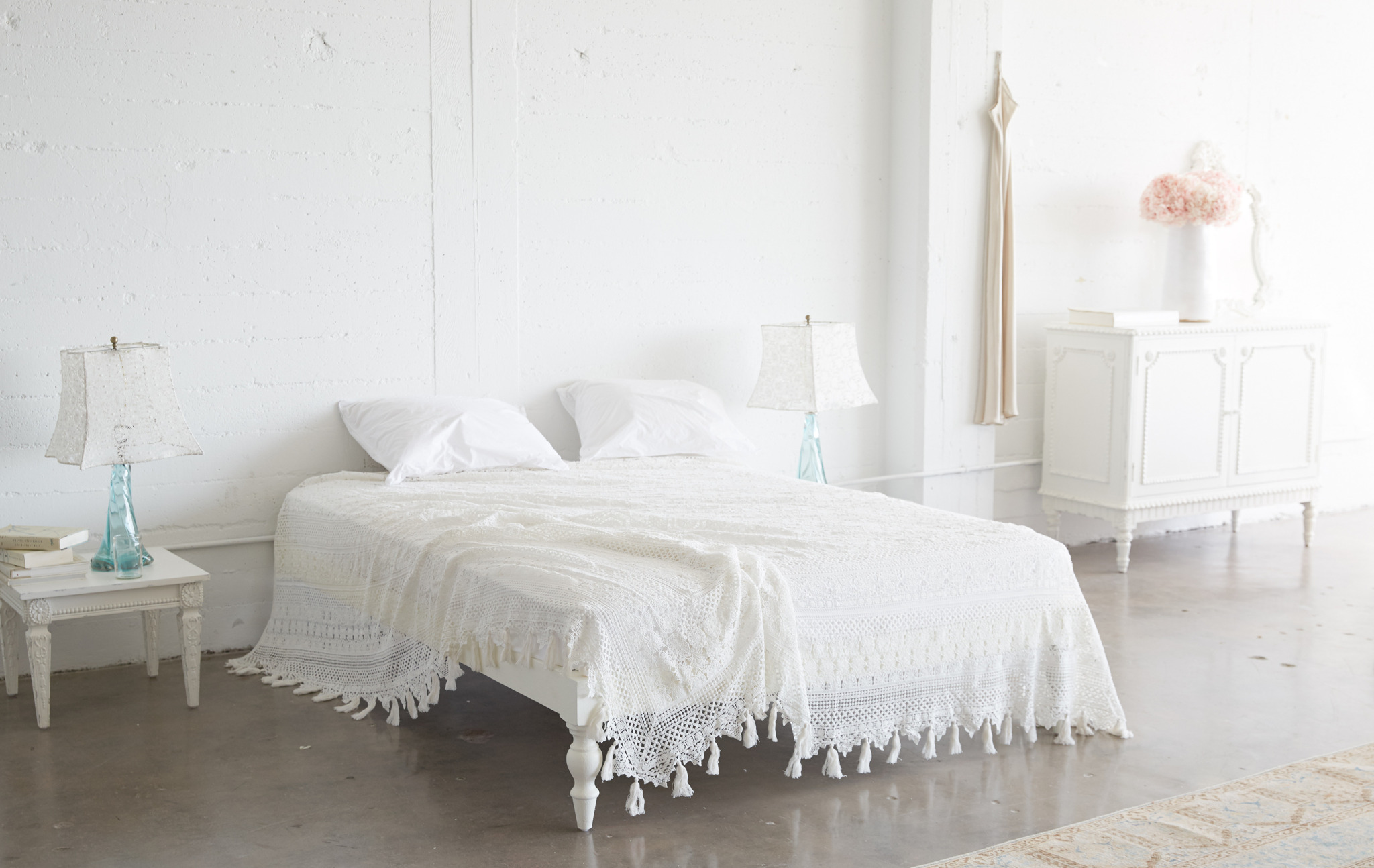 Shabby Chic Inspiration (via Tania Bourea of Grange de Charme)
Violet Cakes is definitely having a pastry moment since it was just announced they were chosen to make Meghan and Harry's wedding cake! Congratulations, Violet Cakes!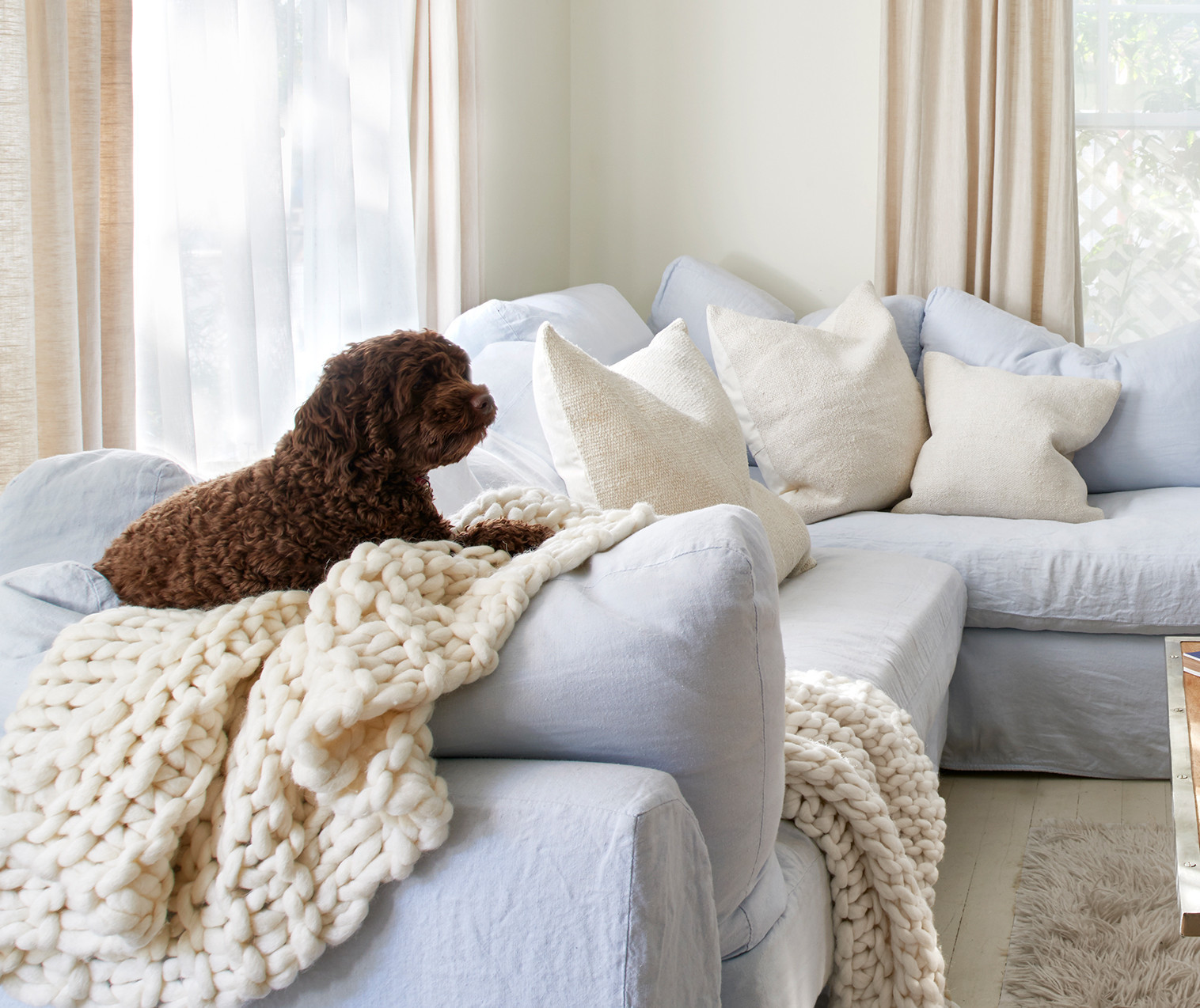 I am a huge fan of Rachel Ashwell's books, shops, and blog, and I was even lucky enough to interview her several times about her creative process and various projects including The Prairie.

I hope you found pretty inspiration to soothe your soul.
I am writing this in real time from Arizona where I am spending a few days with friends and family. We visited the Grand Canyon yesterday (breathtaking and humbling) and the day before that, Colorado charmed our pants off. Tomorrow's wonder? I'll let you know tomorrow!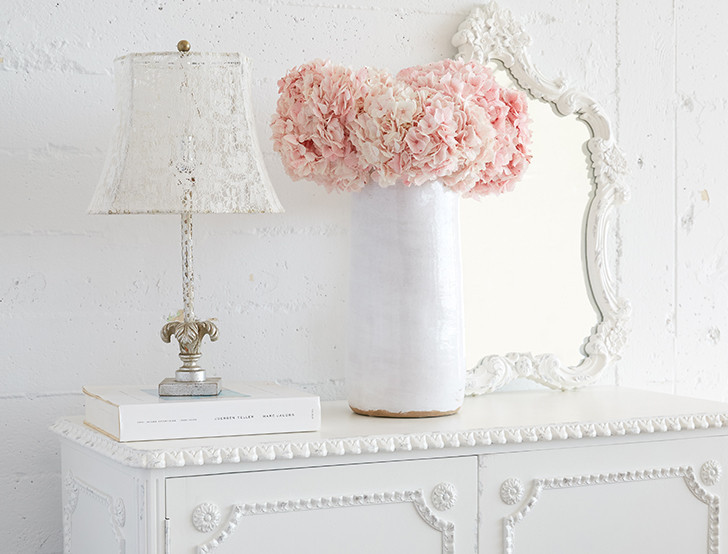 Lovely Home Decor!
For you shabby chic fans, you will likely be a fan of this inspiring post and this one.
Peace to you right where you are.
-michele
This post contains affiliate links which I hope you will use since they won't cost you a penny extra yet may earn this blog a small commission.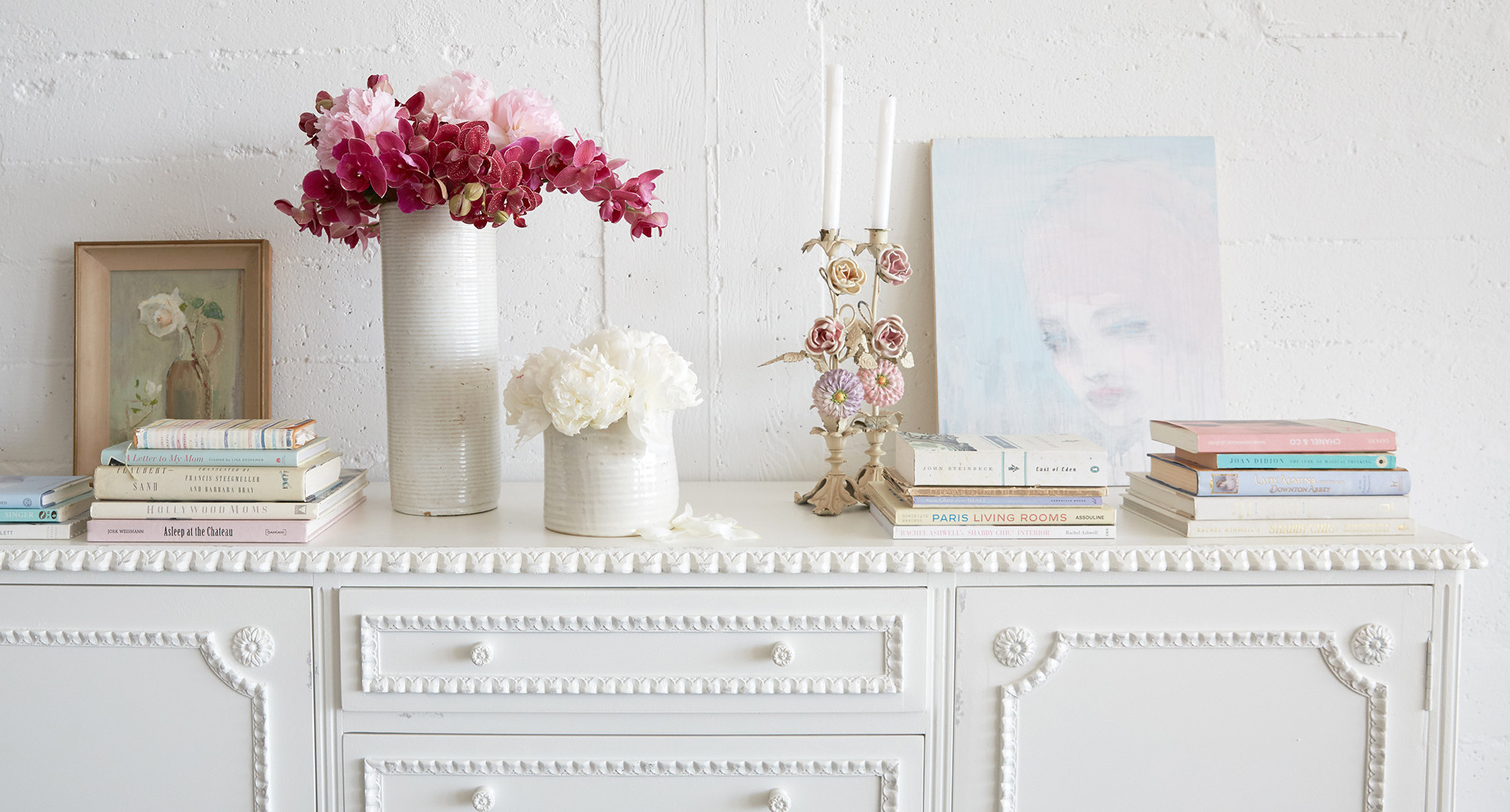 Support Hello Lovely by shopping Amazon RIGHT HERE for anything (not just products mentioned here) to keep the inspiration flowing!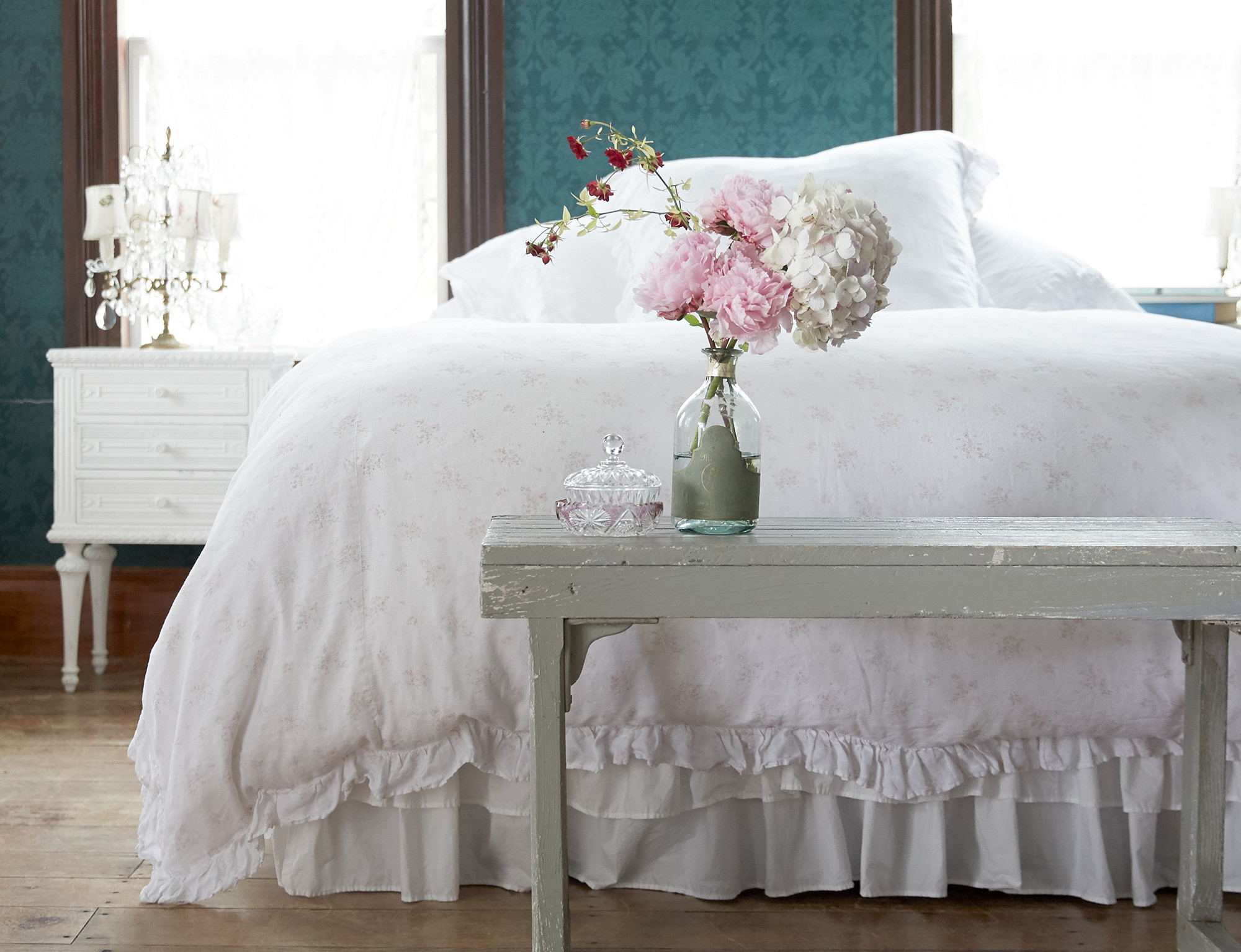 I'm a participant in the Amazon Services LLC Associates Program, an affiliate advertising program designed to provide a means for me to earn fees by linking to Amazon.com and affiliated sites.

Click HERE to find cost conscious furniture and decor for your home too!
SHABBY CHIC decor photos and romantic decorating ideas (mostly from Rachel Ashwell!) incorporating slipcovered sofas, lots of white, floral fabrics, fresh flowers, painted furniture, pastels, flea market finds, and vintage style freshened by a spare aesthetic.
.

.