Planting herbs in a palette: This herb bed fits on every balcony
.

.
In a raised bed you also have space for many plants on a balcony or in a small garden. We'll show you how to create a pretty herb garden from a palette and a few inexpensive extras. Build a herb garden from a pallet:
One pallet
solid plastic film, for example thick garbage bags
Clay balls
earth
Plant or garden fleece
Primer paint (white)
Chalkboard color of your choice
Chalk for writing on
Thumbtacks or roofing felt nails
8herb pots of your choice
Tool:
hammer
Crowbar
Nails
That's how it's done:
Use the end of a hammer or a crowbar to loosen the nails of the middle boards of the pallet. Then set the boards aside.

Put the pallet down and then nail the severed boards horizontally under the cross braces, creating a narrow box.

First paint the boards facing you with the primer paint, then after drying with the board paint. Let everything dry well.

Cut a piece of plastic bag the size of the box and place it inside. Fasten with thumbtacks or roofing felt nails. A few holes in the plastic prevent rain or irrigation water from building up.

Put a thin layer of clay balls in each box. Place a fleece over the beads, then put the soil in the boxes. Now you can plant your herb pots of your choice. Write the varieties on the palette with chalk.

Depending on where you set up the herb garden, you should fix the pallet to a railing or a wall so that it is protected from the wind and cannot fall over. Good luck with crafting and gardening.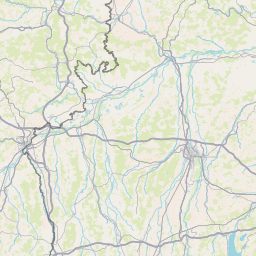 DIY with pallets: We'll show you how to use a pallet, blackboard paint and a few inexpensive extras to create a neat herb garden for the balcony
.

.