Pavestone RumbleStone Large 3.5 in. x 10.5 in. x 7 in. Greystone Concrete Garden Wall Bloc
.

.
Asked by: Bj
Answered by: Chinaseapirate
Sorry, you are all WRONG. A big concrete brick is a great product to retain soil. Just leave an extra six inches between the back of the wall and the dirt. Fill this space with gravel as you stack the wall up. Slop a 3 or 4 gallon bucket full of dirtcrete soup every so often down the dirt gravel border to help to drain the soil ahead of the wall. Also slope the wall 15 to 30 degrees into the soil. This will prevent anything short of a mudslide from pushing you brick wall out. In fact it may actually cave in backwards in a few centuries. As far as the two mathematicians answers… well, i've never stacked very many bricks on edge in any application before much less a retaining wall…I will say that. Just double Skeleton's answer and lay them FLAT just as in the picture above and use the extra bricks to lay the top coarse spun 90 degrees. It will cover most of the gravel and be a lot less likely to fall off the top. So just over $20,000.00 with tax. Labor not included. Maybe the first answer was correct after all. Myself, i would would go with the plain dirtcrete soup and a few colors of abstract limewash.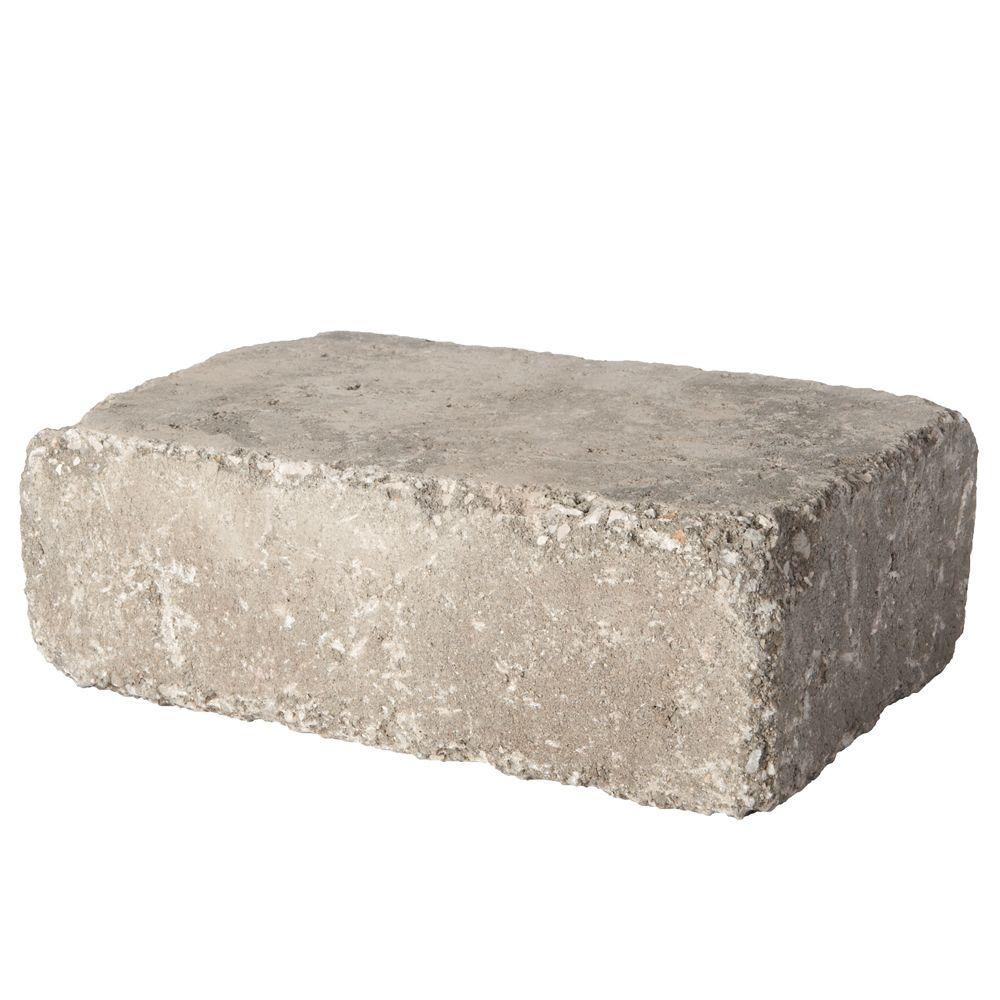 .

.