Ideas for the garden that your children will love
.

.
As soon as it is warmer outside, we actually spend all of our time in the garden. Last Sunday the girls stormed outside right after breakfast and only after dinner did they go back to the apartment to shower. It's rarely boring outside. People dig in the sandpit and play with water. In between there are delicious fruit snacks and races with the slide cars. Sometimes we cuddle up on a blanket, read or do handicrafts with meadow flowers. And in our tipi, which used to be in the apartment, there is a lot of play.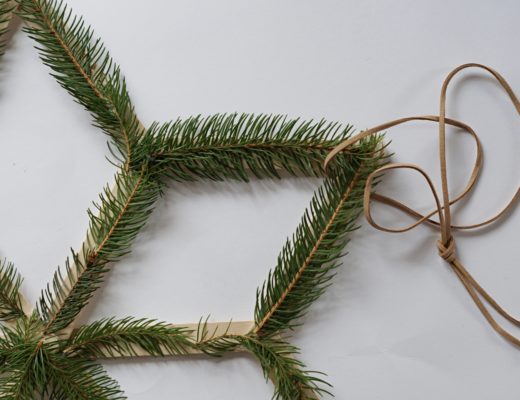 Especially in the last summer we changed a lot in our garden and it has become a little paradise for children. And because there are so many wonderful DIY ideas for the garden, I collected a few today. I would also like to implement one or the other project. But we have to wait and see how much time we have for these projects as a family of five.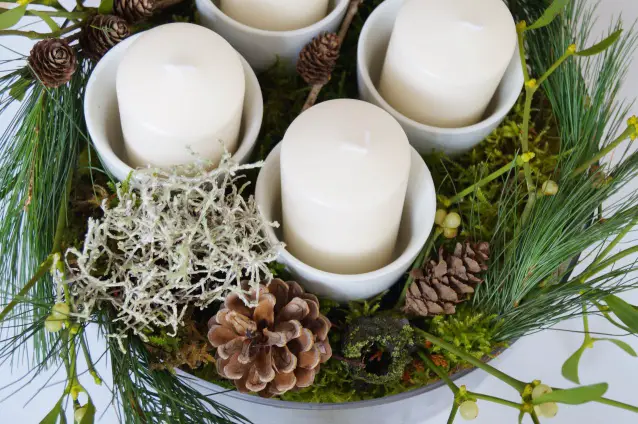 Ideas from old car tires
There is already a really nice stool in our garden that we made from an old tire last year. But there are also some really great ideas for children! Above all, a tire swing can be implemented really quickly and is a lot of fun!

Water features
When it gets warmer, children especially enjoy playing with water. Often it is enough to set up a simple paddling pool or fill bowls with water. But I also discovered a few other really nice ideas.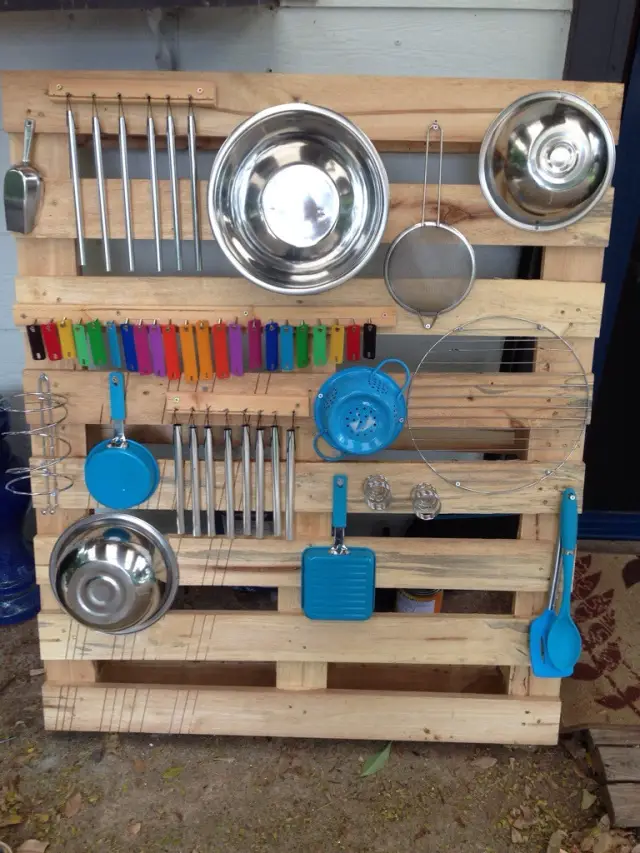 Broad DIY ideas for the garden
Ialso think this wooden horse is really great. I've seen horses like this quite often (here for example), but always found them to be far too expensive when bought ready-made. Self-made such a horse is really much cheaper and still brings a lot of fun!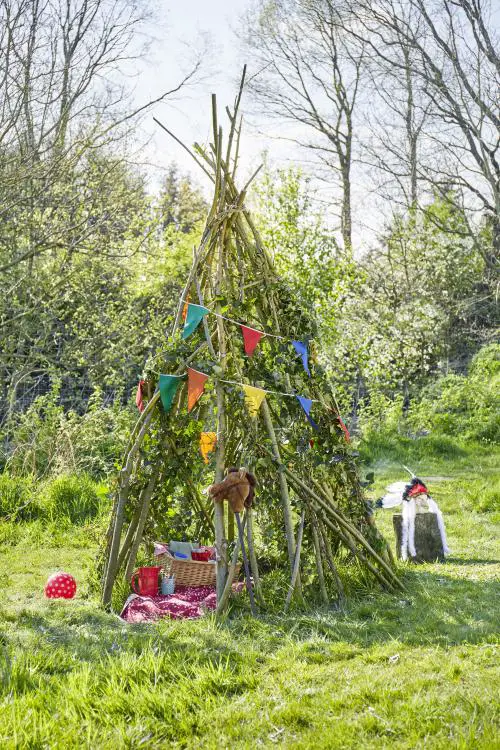 This very simple tipi idea is also great. Many people may already have a swing frame in their garden. From which a great teepee can be quickly built with a large cloth or tarpaulin.
I also think this music wall is just wonderful! However, there should be a child-friendly neighborhood around you …
And I really like this willow tipi too. We currently have our old fabric teepee in the garden. Unfortunately, this is not so practical as it always has to be folded up when it rains. I will probably continue to use the basic structure and build a tipi similar to this one out of it.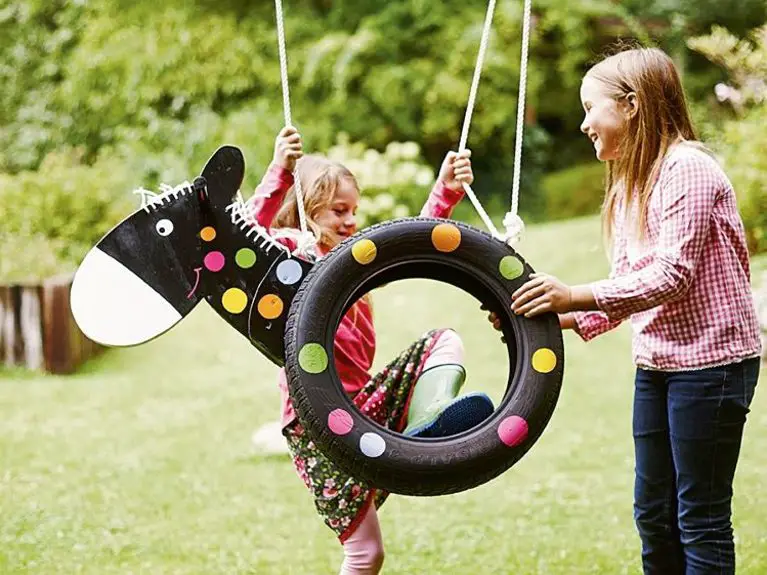 I would like to try out all the ideas myself, but that wouldn't really be possible in terms of time. Nevertheless we will definitely build one or the other for the children in the garden again this summer. I will definitely use the old tipi to build a cave suitable for gardening. And we will soon have some old car tires that we could use to build a great swing.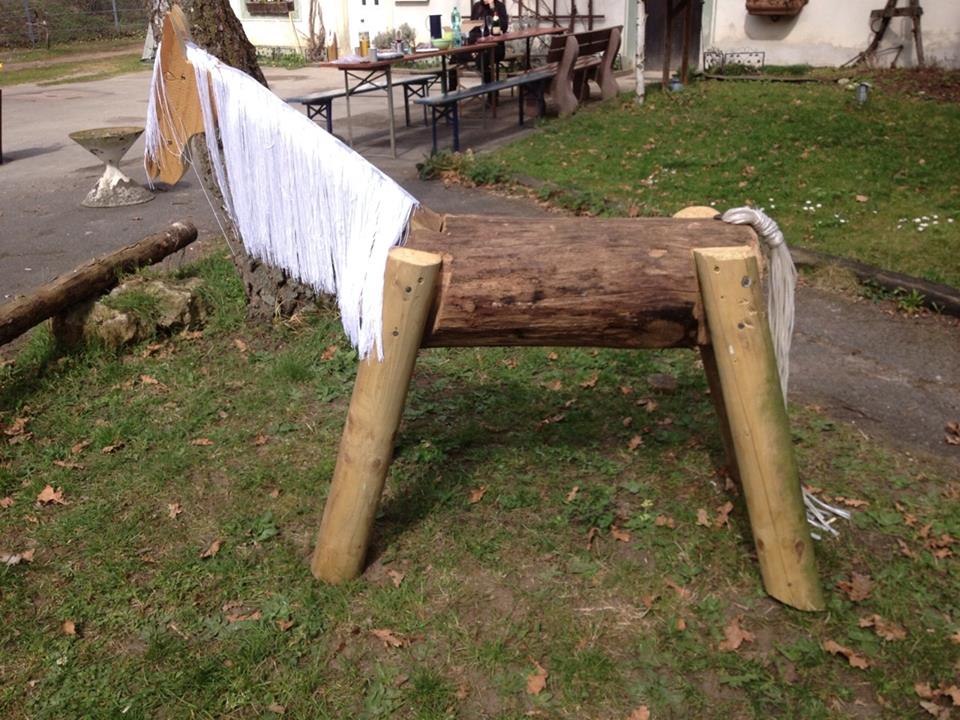 Which ideas do you particularly like? And what projects have you already implemented in your gardens? Please leave me a comment!
Your Sarah
Garden, DIY, tire swing, water games, teepee DIY, ideas in the garden with children, family blog, sisterly love, mum blog
.

.