Dishcloth and Washcloth Knitting Patterns
.

.
Free Patterns
Farmhouse Dishtowels
Classic style slip stitch dish cloths knit with a 2 row repeat for the body with a 4 repeat stitch for the color trim. Designed by Purl Soho. Sport weight.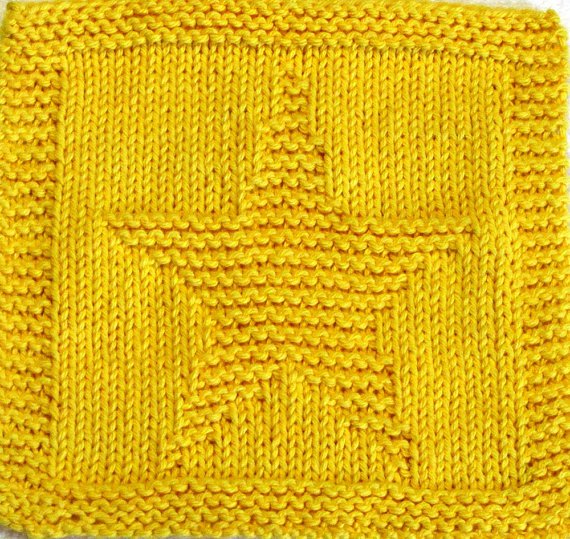 Macaron Cloths
Each of these 4 square washcloths feature a different stitch lace patterns and are finished with a tidy I-Cord edging and loop for hanging. Size 9" x 9". Designed by Universal Yarn. DK weight.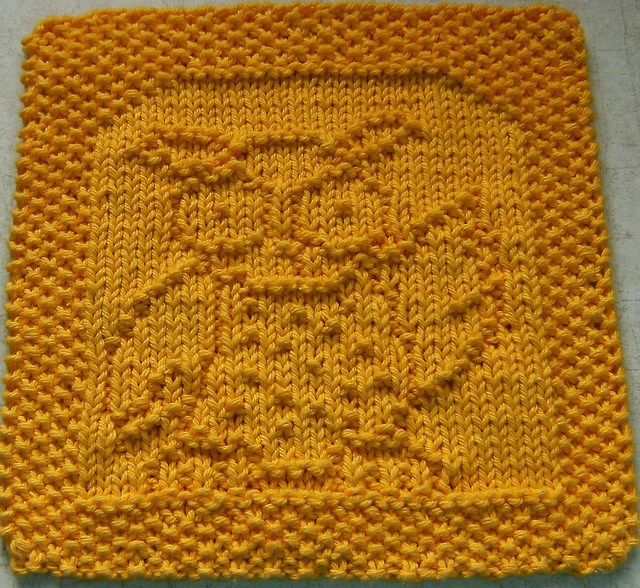 Doily Style Dishcloth
Circle shaped lace cloth knit in the round. Also makes pretty table decor. Designed by Lily Sugar'n Cream and Bernat Design Studio. Pictured projects by dzirin and mamacelebrates.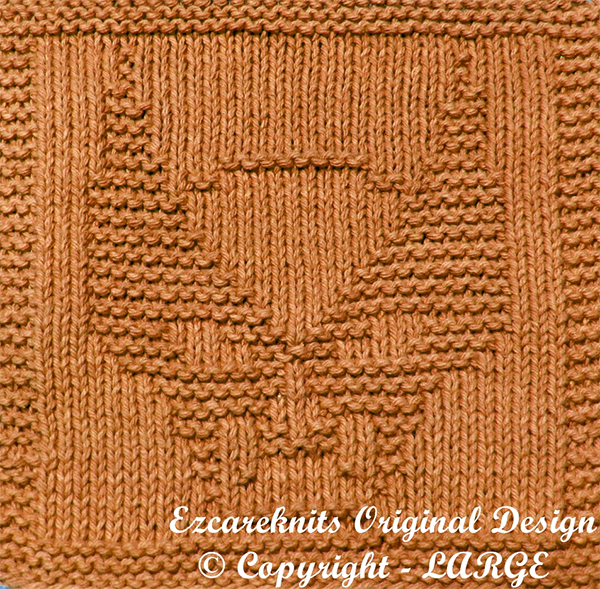 Chevron Dishcloth
The geometric pattern on this cloth is both interesting and functional. Designed by Sara Louise Greer for Red Heart.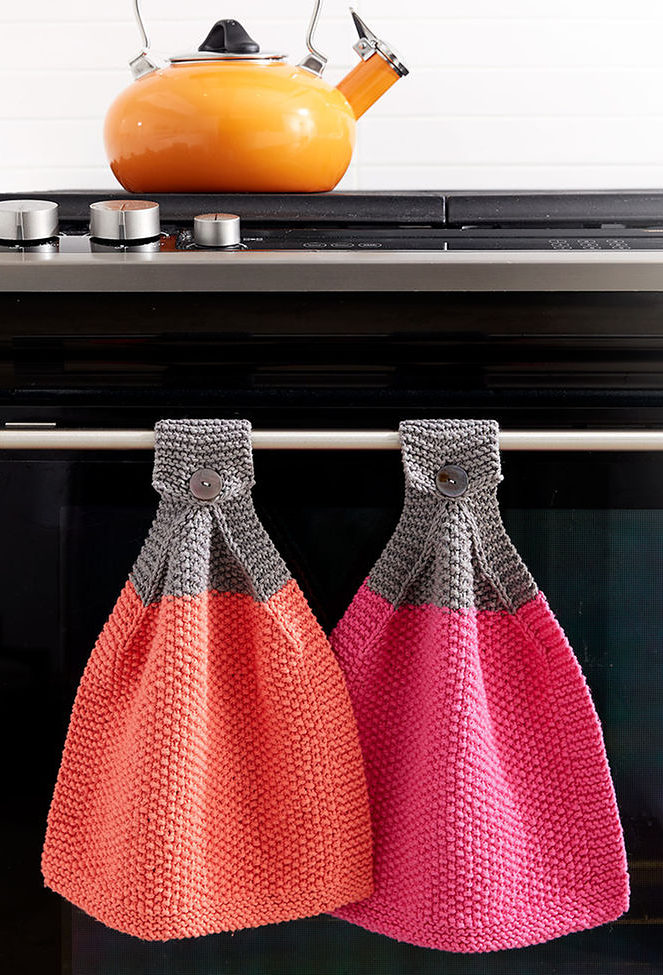 Mosaic Vine Kitchen Cloths
These colorful cloths are worked in easy slip stitch colorwork. The design looks like it could be blossoms or berries on vines. The edge is crocheted but you could use a knit edge instead, lace or other stitch pattern. Designed by Koharu biyori. Available in English and Japanese.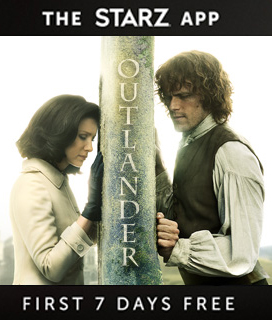 Optical Illusion Cloth
Inspired by the traditional Tumbling Blocks quilt pattern, this pattern creates a cloth or potholder that looks like a 3D cube. Designed by Barbara Breiter. Pictured project by Imara. Gauge is very important to make sure the paralleograms create the right shape.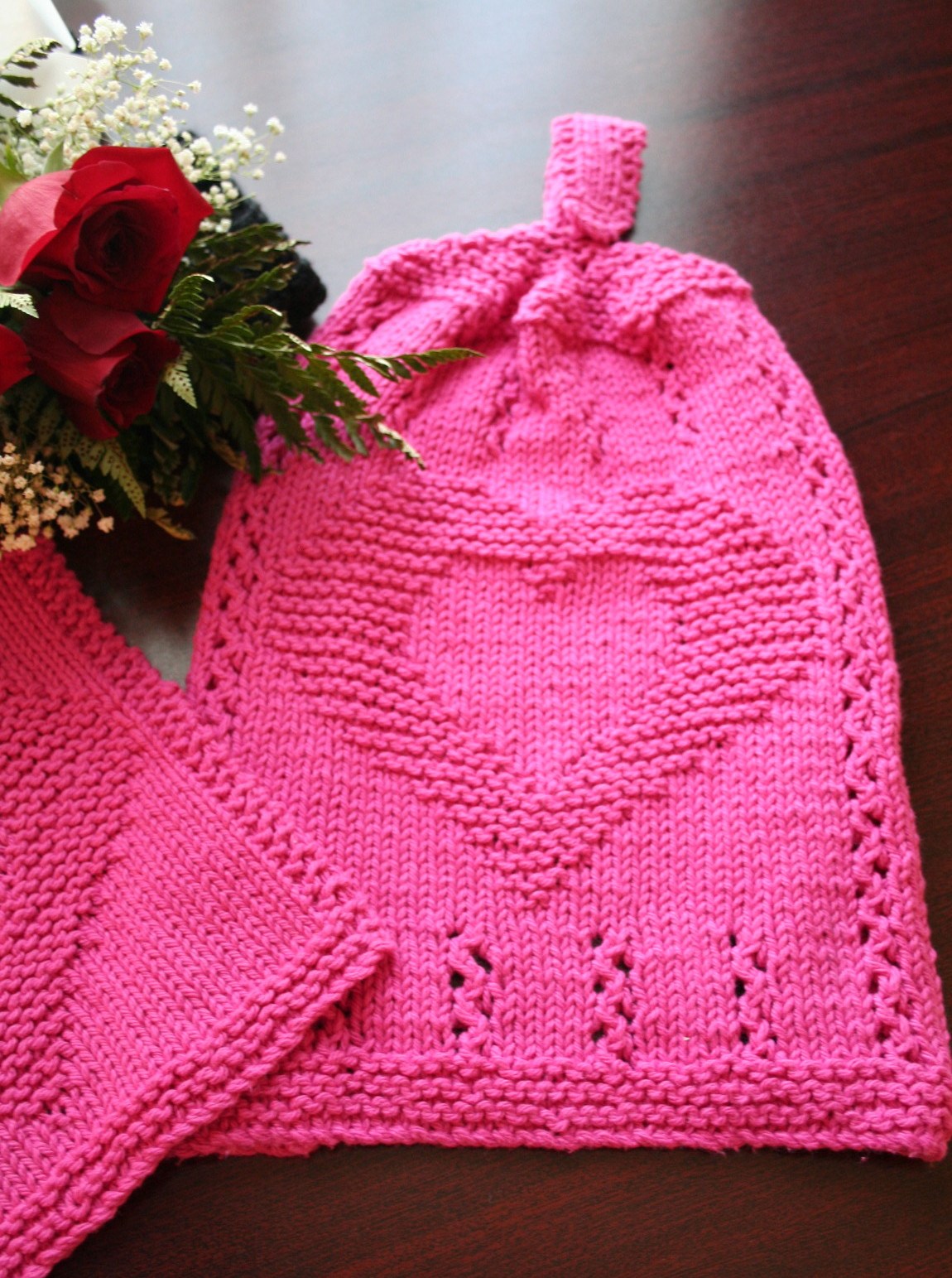 Sailor's Rib Stitch Washcloth
The 4 row repeat stitch pattern on this washcloth is great for washing faces, wiping down the counters and drying hands. 7 inch square. Designed by Sara Louise Greer for Red Heart.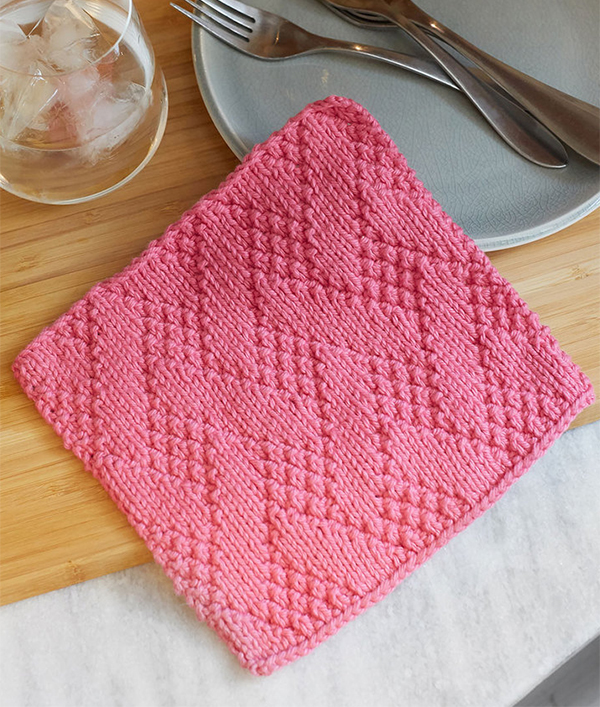 Seashell Scrubby
Shell shaped wash cloth measures 8½" [21.5 cm] wide and 7″ [17.5 cm] tall. Designed by Michele Wilcox for Red Heart.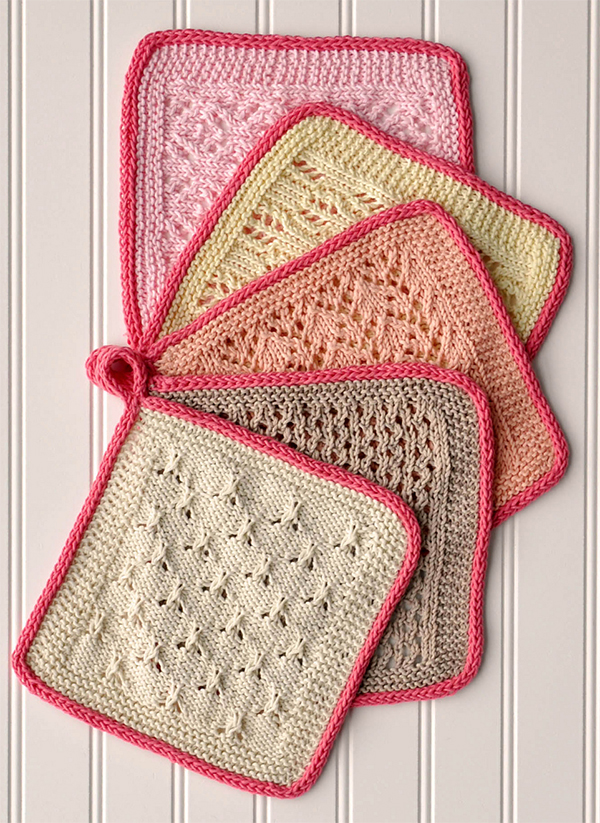 At Your Service Knit Cloth
Easy cloth with hanging tab knit in seed stitch and garter stitch. Size: Approx. 11″ x 12″ (when buttoned). Suitable for beginners.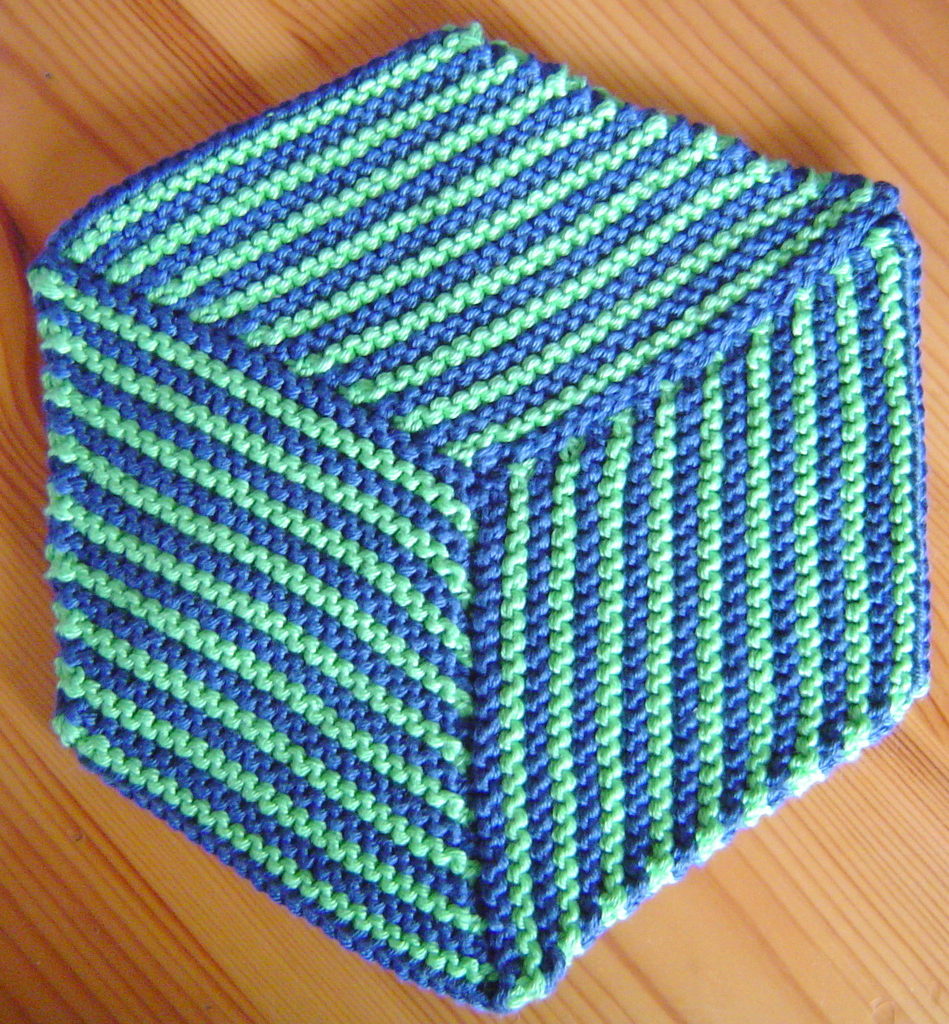 Circle Cloth
Easy dish or wash cloth made with slipped stitch colorwork. Can be adapted for a blanket as well. Rated very easy by Ravelrers.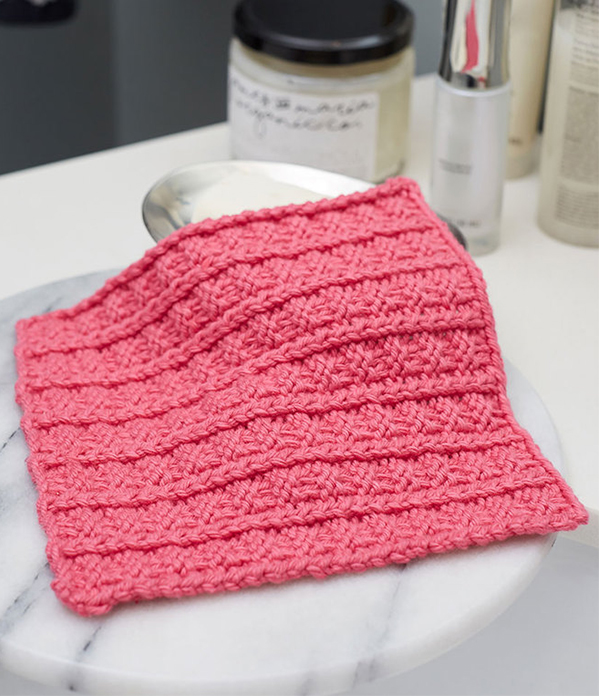 Yarn Cloth
Skein-shaped cloth with YARN on the band. The cloth is about 8" x 11", so it could also be used as a towel, placemat or doily. Designed by Theresa Jones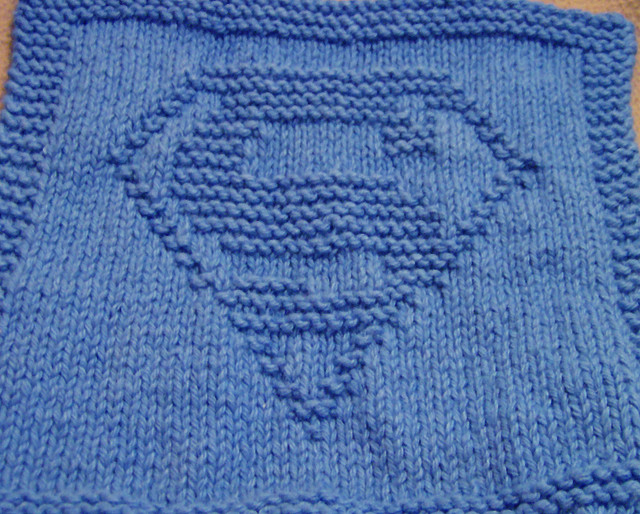 Polar Bear Scrubby Mitt
Bear shaped washing mitt is easy to knit. Designed by Rebecca J. Venton for Red Heart.
Gridded Kitchen Towel
Easy slipped stitch colorwork makes a colorful, nubbly, durable towel. Designed by Susan Luni. Pictured project by Diamondgirl22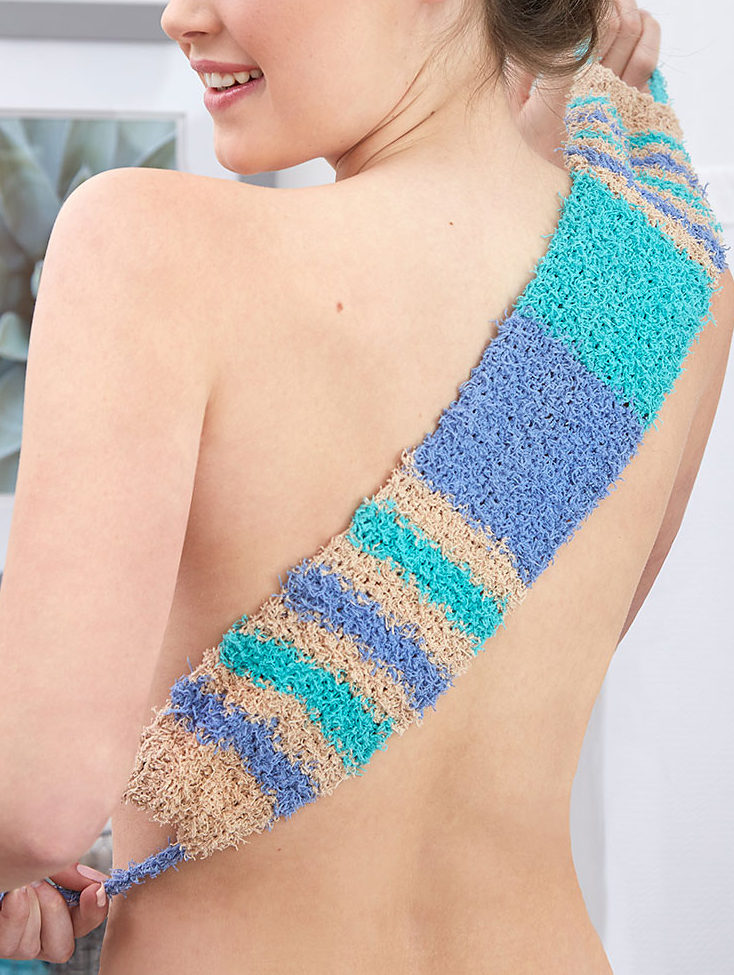 Dish Cloth Patterns and Tutorial
Wendy Bernard demonstrates how to work with linen yarn to create a washcloth with an i-cord loop for hanging. Several stitch patterns are included in the PDF. Pattern and instructional video class available for free with a free trial at Creativebug OR purchase pattern and class individually.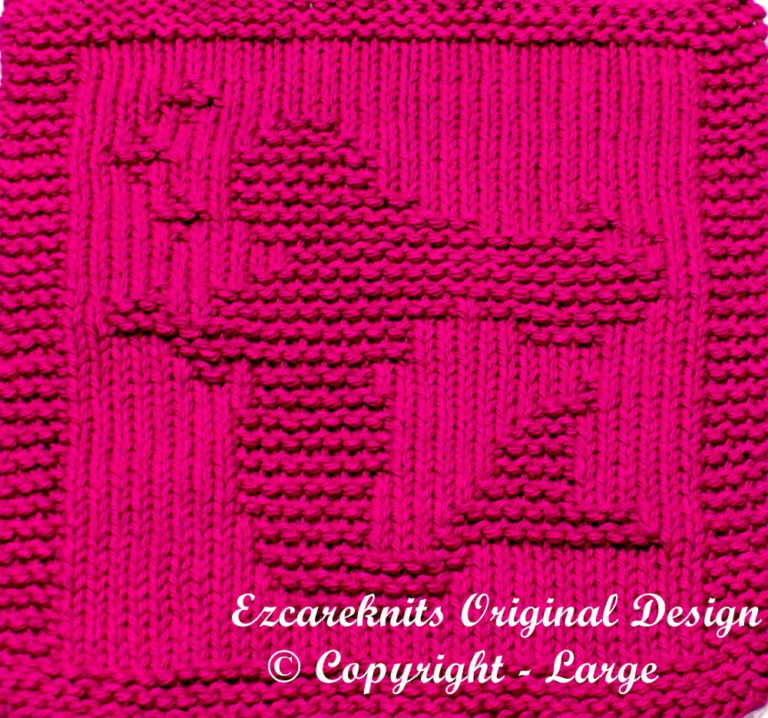 Two options to get the pattern
Big Blossom Scrubby
This easy rose-shaped wash cloth is pretty and functional. If you use the recommended Red Heart Cotton Scrubby yarn, the scrubby will get softer when wet but still hold a texture that's great for bathing. Designed by Carolyn Calderon for Red Heart.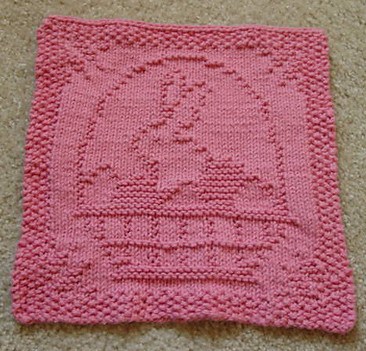 Dizzy and Jumpy Dish Cloth
Cloth inspired by op art. Finished size of pictured project is 18 x 20 cm. Designed by Margot Stock.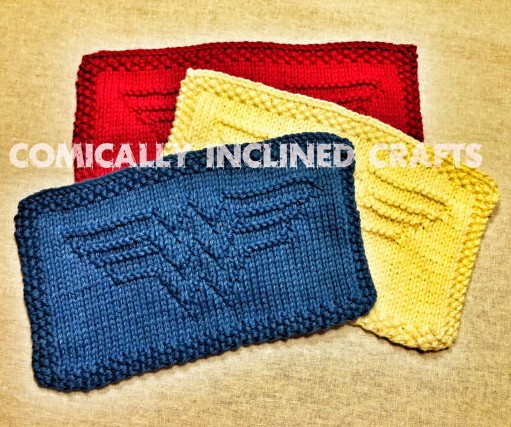 Bias Rib Dish Towel
Designed by Willow Yarns. 12″ x 28″ (30cm x 71cm)
Color-Block Back Scrubber
I need this easy scrubber cloth. The Red Heart Cotton Scrubby yarn gives this a soft stimulating texture for washing and cleans easily with a machine wash. Designed by Michele Wilcox for Red Heart.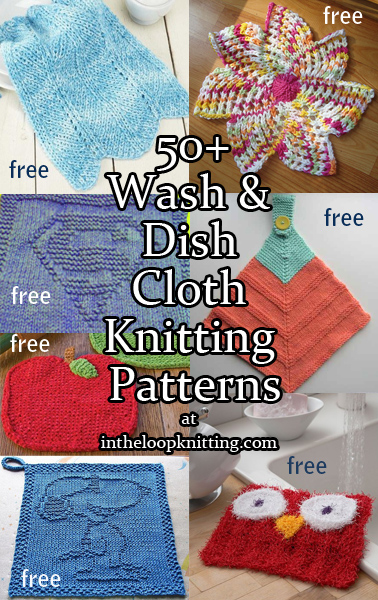 Wise Owl Scrubby
Michele Wilcox designed this cute cloth for Red Heart Yarn. If you use the recommended Red Heart Scrubby yarn, you'll get a textured that's good for getting at dirt even on dishes but soft enough to use on skin. Red Heart sent me a sample of the yarn for review. I haven't had a chance to use it yet, but I like the texture — it's softer than I expected.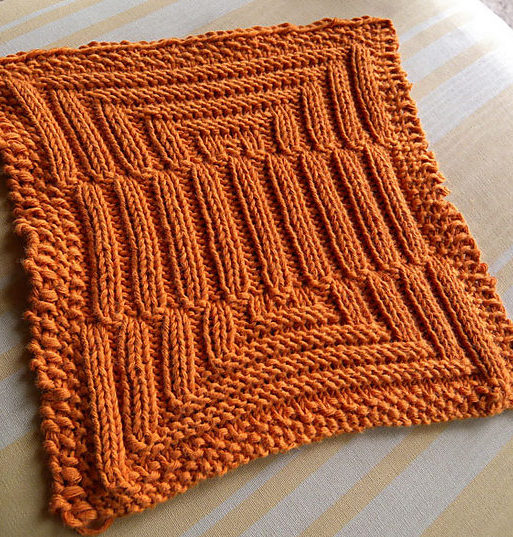 Starflower Dishcloth
Kerin Dimeler- Laurence designed this cloth that is knit in the round from the center out and then the lace edge is knit on.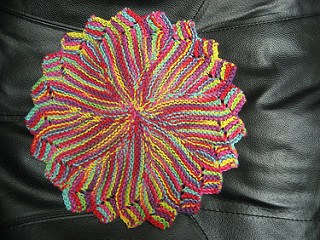 ASL I Love You Cloth
Amy-Lynne Mitchell designed this cloth with American Sign Language for "I Love You."
Smiley Face Cloth
Designed by Knit a Little Store.
Owl Pot Holder
This owl motif block designed by Joan Hamer could also be used for a dish cloth or afghan block.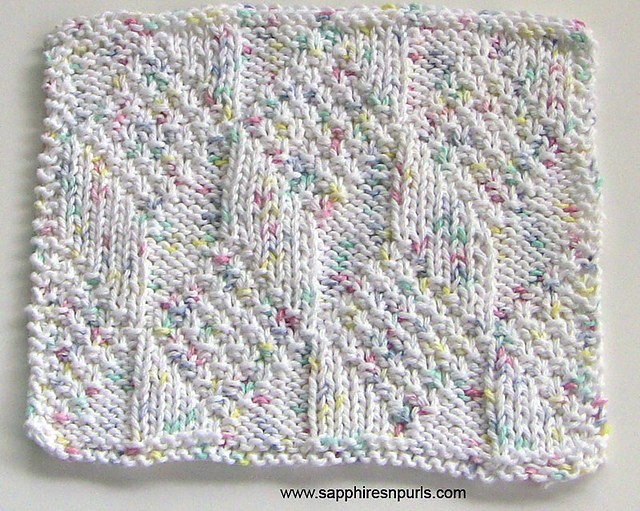 Roller Skating T Rex Dishcloth
Designed by Brett Meyers. Pictured project by debra84
Hearts for Ruthie Free Baby Bib
Knitted by Elaine Fitzpatrick, there is also a washcloth version. The link below goes to the blog post. The link to download the pattern is in the list of links on the right side of the post.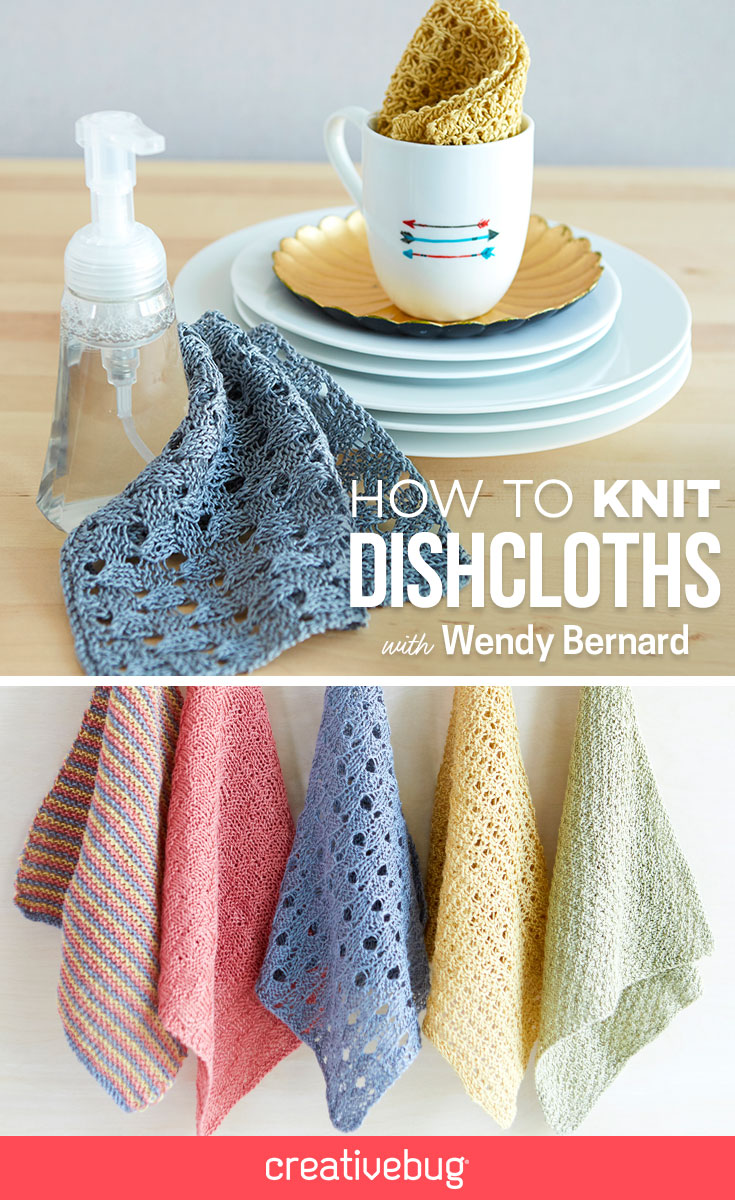 Hero Cloth
Amy-Lynne Mitchell designed this motif that can be used on a dishcloth, blanket, sweater, or other projects.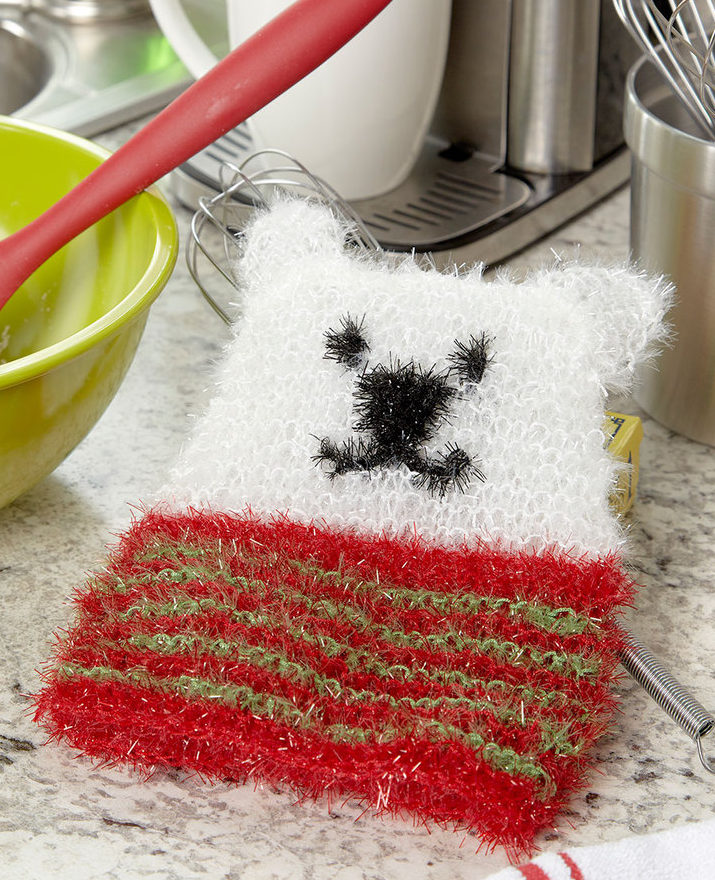 Wash cloths and dish cloths make great quick handmade gifts for housewarmings, showers, hostess gifts, and other occasions. They are also great ways to try out a new technique. Many of these patter…
.

.