Creating a Whimsical Camp Environment
.

.
Camp is a magical place for many campers (and staff). This is especially true at camps that are set in a woodsy area – at least it is for me. I have gotten some really neat ideas for creating, or enhancing, a whimsical environment from other people's pins on Pinterest. Those that I liked I added to my Summer Camp board on Pinterest.

Here are the ones that made me smile – the ones I am considering doing this summer.
Having a camp sign like the one above would be fun. What other literary or mythical places could be added?
By painting and attaching wooden salad bowls to tree stumps you can create whimsical stools.
Lining a trail or path with candle jars like these can be an enchanting way to lead campers to a special area.
Paint lyrics of favorite camp songs on the walls.
Got any manhole covers around camp?
I know of one camp that has created a whole fairy village in a wooded area of camp. It's a place that campers can build, maintain or just visit fairy houses. We have campers build fairy houses after explaining to them that fairies travel around and frequently visit our camp area so they need a place to stay when they come by. They are very shy so we won't ever see them. They also travel with gnomes which are their protectors. Gnomes are a bit larger so they need their own homes – gnome homes. The next day we sprinkle the fairy houses with glitter and take the campers back to the area to show them that the fairies had stayed their the previous night (fairy dust). The younger campers get so excited.

Make some fun tree markers.
Use nails and string for your camp logo or name.
Make this sign and hang it anywhere around camp.
This is the side of an abandoned house in a neighborhood in New Orleans that was turned into a giant chalkboard where residents can write on the wall and share what is important to them. At camp this can be done with great success I imagine. Instead of campers and staff writing what they want to do before they die it could read BECAUSE OF CAMP…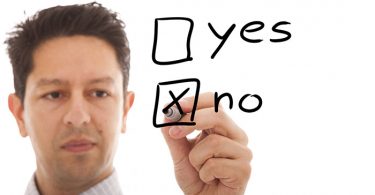 Hang some fun flyers up around camp.
Here's another one.
Whimsy can be found in the dining hall as well with these rainbow cakes.
I saw these at Universal Studio's Islands of Adventure and thought, "How cool would it be to have speech and thought bubble signs like these around camp? Campers would love to have pictures of themselves under these. They could say things like, "Wish you were here!" "Camp is awesome!" "I'm thinking I should come back next year." "This is my new camp friend." "We're on a treasure hunt." "I don't ever want to leave."

While I could not do this at camp now, I will do it if I ever build my own camp.
Camp is a magical place for many campers (and staff). You can make it even more enchanting with these ideas.
.

.