Can upcycling idea: Planting cans with flowers
.
.
Our new garden is taking shape. After we inaugurated our new climbing frame last week, we continued with the vegetable garden. Since our property is quite spacious, I was not only able to fulfill my dream of a raised bed, but also to create a small vegetable garden. To create a demarcation between the play area and the vegetable patch, we built a raised patch with a frieze wall. So topsoil and sand cannot mix so easily. We have planted various perennials on the wall.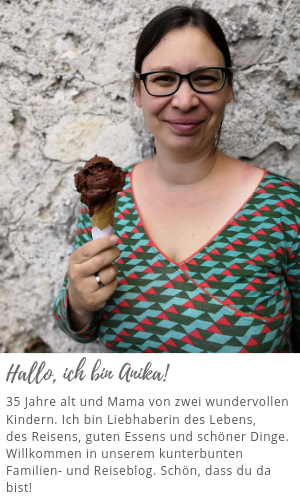 Since the new plants are of course still quite small at the moment, we put a picket fence behind the bed. I think this goes incredibly well with our future cottage garden. So that the fence and the bed don't look so bare, I planted empty tin cans with flowers and hung them on the fence.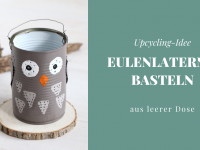 DIY: paint and plant cans
To give the flowers room to grow, the jars shouldn't be too small. In addition, it is worth drilling holes in the ground. This allows excess water to drain away more easily. The cans themselves got painted with acrylic paint. This is waterproof and covers well.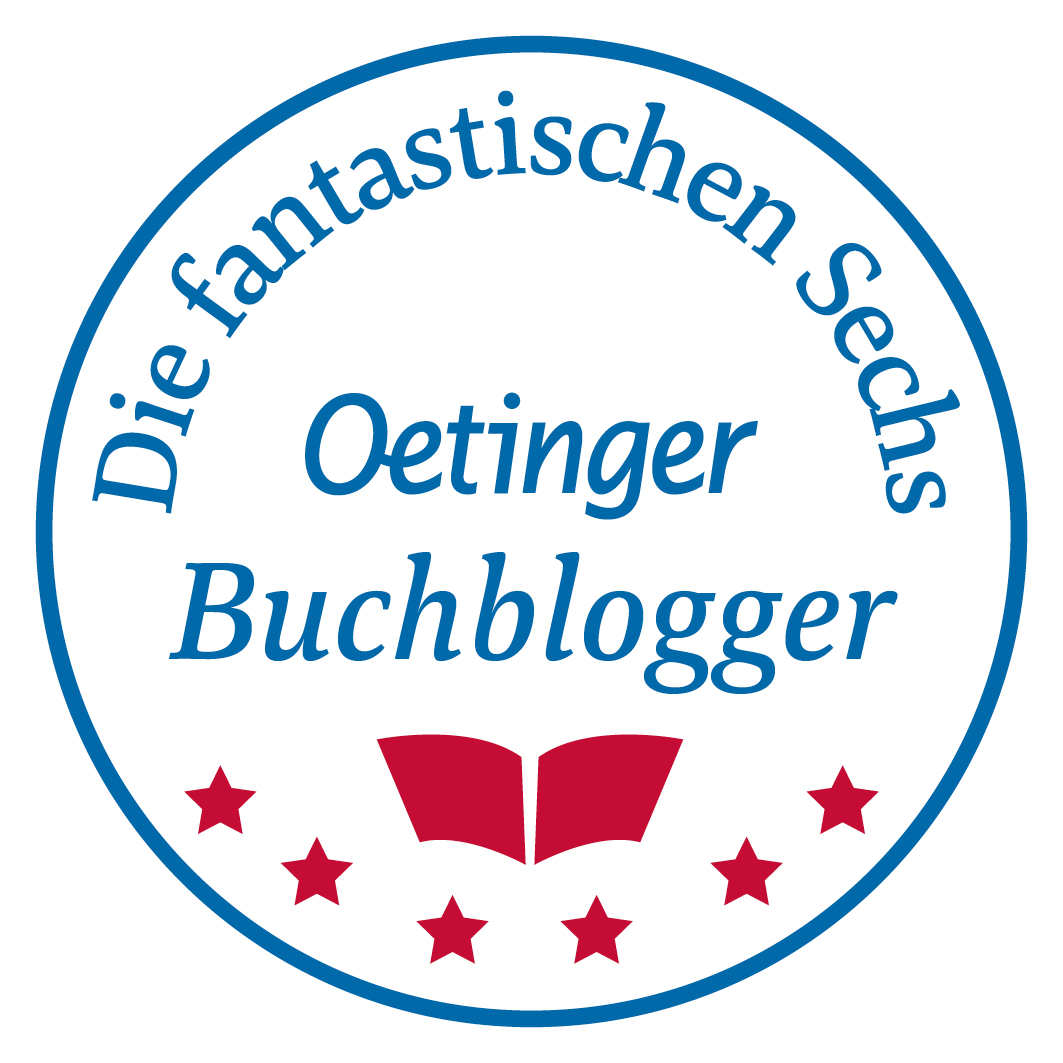 Of course, painted cans are not only suitable as a fence decoration. They can also be placed well grouped on a wall or a garden table. It is especially nice when the tin cans have different sizes.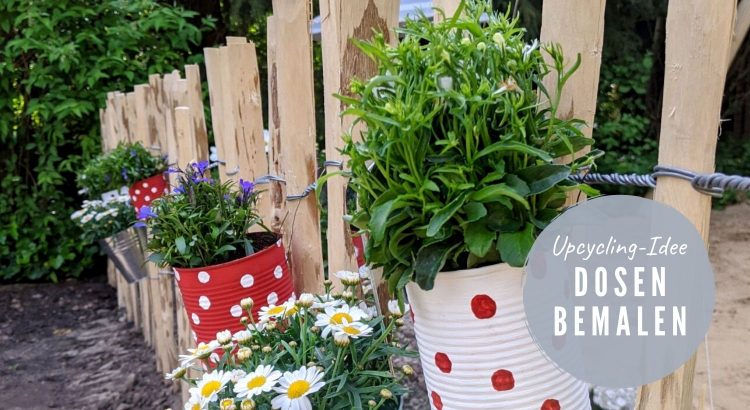 Colorful garden decorations: can upcycling idea
If you want to hang the painted cans on a fence, you can attach them well with wire. Use a metal drill to drill two more holes in the back of the box. Run a floral wire through both holes and twist the two ends together inside the can.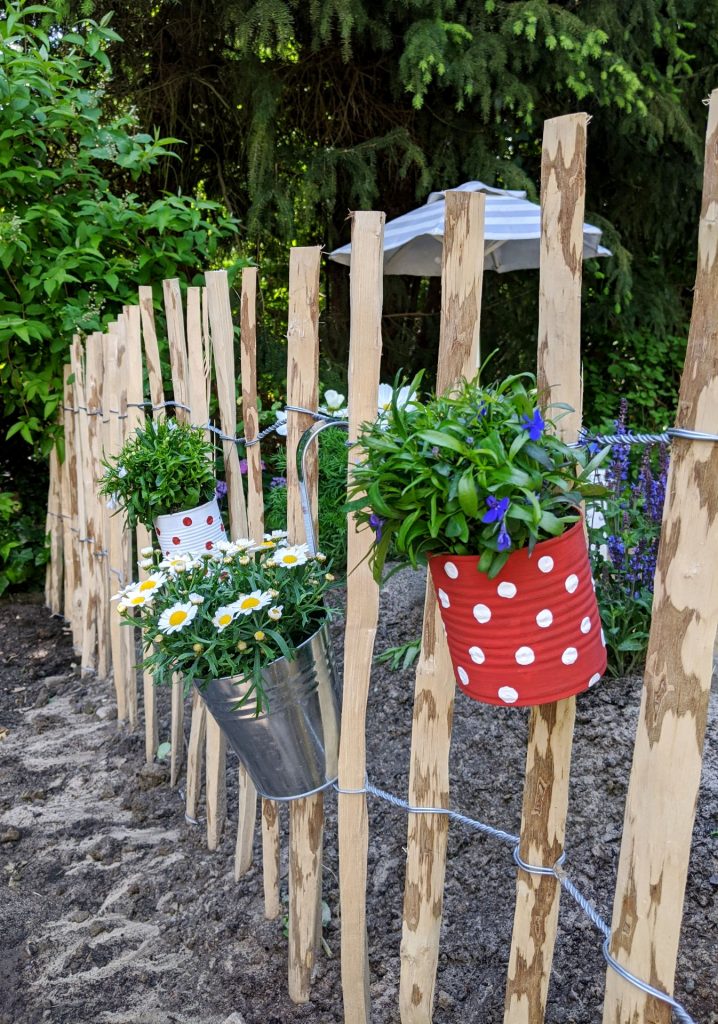 Now plant the cans with flowers of your choice. If you like, you can also use the painted tins as a garden party decoration and place small bouquets of wild flowers in the tins. In this case you should of course not drill any holes in the bottom of the can.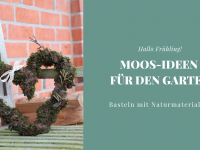 How do you like our can upcycling idea? Are you currently so active in the garden?
Can upcycling idea: Painting cans and planting flowers is not only a nice garden decoration idea, but is also suitable as table or party decoration.
.
.